No results were found for the filter!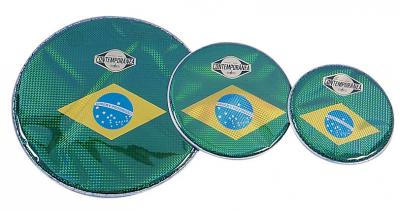 C-PEB03 Contemporânea
Fell, Hologramm, Ø 11", brasilianische Flagge
hochwertiges Fell aus mehreren Schichten in Aluminiumfassung Kombination aus Nylon und Kunstleder, mit einer Schicht Hologrammaterial dazwischen gedämpfter, warmer Klang brillanter Lichteffekt für Batucada und Karneval Brasilien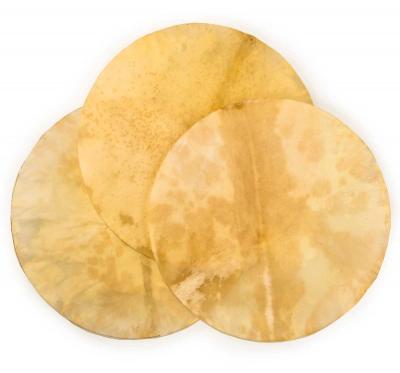 AF781 Afroton
Goatskin, shaved, Ø 60cm
selected quality goat skin, without hair, robust spine in the center of the hide please specify the desired thickness (for example thick for shaman's drum, medium for standard djembe, thin for solo djembe or frame drum.) Africa and Asia
C-PEN02 Contemporânea
Napa (korino) head, Ø 12"
high quality layered head in an aluminium frame combination of nylon and synthetic leather (korino) muted, warm sound Brazil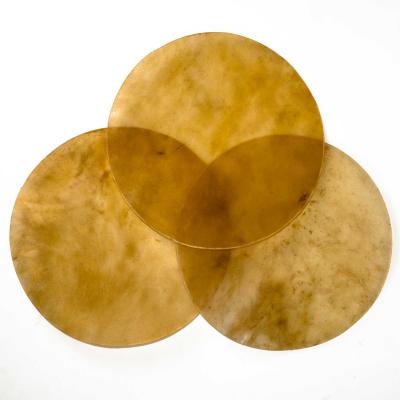 EFKR60 Afroton
Cowskin, shaved, Ø 60cm, 1,5-2mm
selected quality cow skin, without hair, robust for bougarabou, ashiko, bass- and shaman's drums please specify the desired thickness (for example thick for bass- and tabledrums, medium for shaman's drums.) Africa and Asia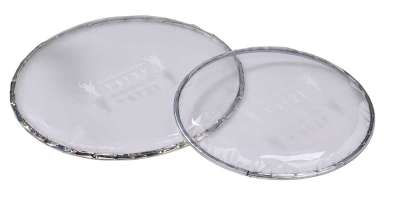 ADF807  
Nylonhead, Ø 8,6", c. 22cm, for darabuka and riq
strong nylon head set in an aluminium rim clear, dynamic sound for darabuka Egypt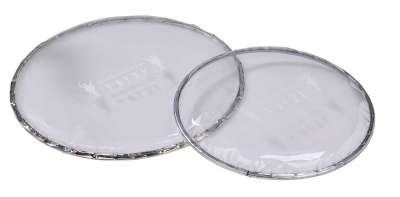 ADF808  
Nylonhead, Ø 9", c. 23cm, for darabuka
strong nylon head set in an aluminium rim clear, dynamic sound for darabuka and sombaty bass darabuka Egypt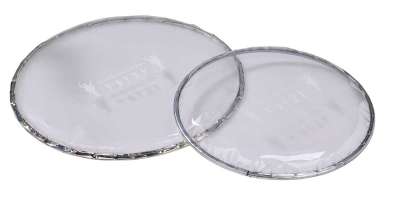 ADF809  
Nylonhead, Ø 11", c. 28cm, for darabuka
strong nylon head set in an aluminium rim clear, dynamic sound for sombaty bass darabuka Egypt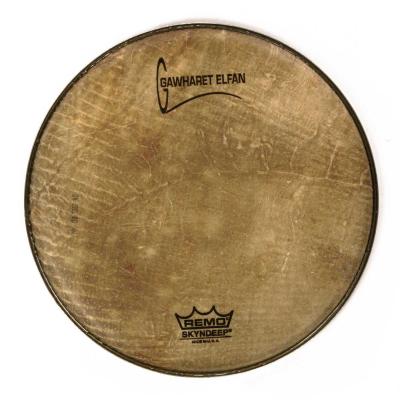 ADF810 REMO
Remohead, Ø 8,75", c. 22cm, for darabuka
professional REMO synthetic head with fishskin pattern set in an aluminium rim clear, dynamic sound for darabuka USA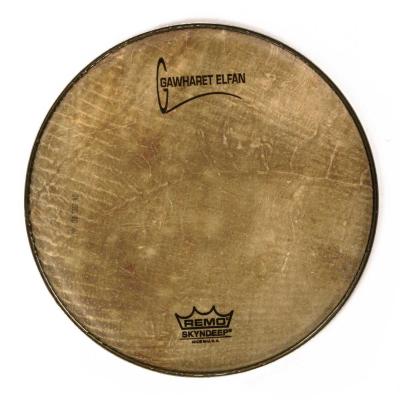 ADF811 REMO
Remohead, Ø 9", c. 23cm, for darabuka
professional REMO synthetic head with fishskin pattern set in an aluminium rim clear, dynamic sound for sombaty bass darabuka USA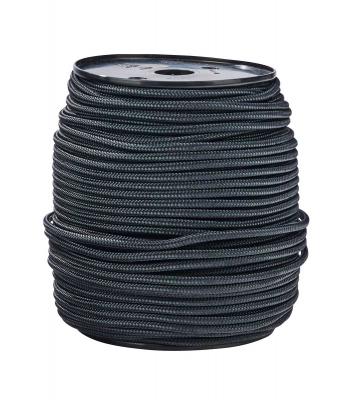 ASE785  
Rope, Ø 5mm, black, per meter
strong, pre-stretched polyester rope with inner core for professional rope-tuning systems keeps the tension of the head: tuning is rarely needed Netherlands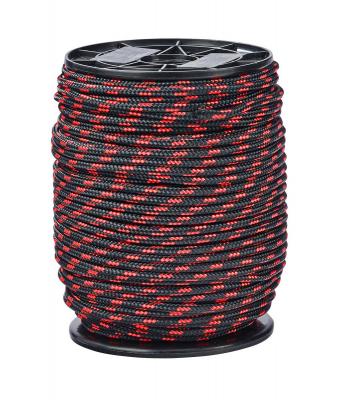 ASE785RS  
Rope, Ø 5mm, red-black, per meter
strong, pre-stretched polyester rope with inner core for professional rope-tuning systems keeps the tension of the head: tuning is rarely needed Netherlands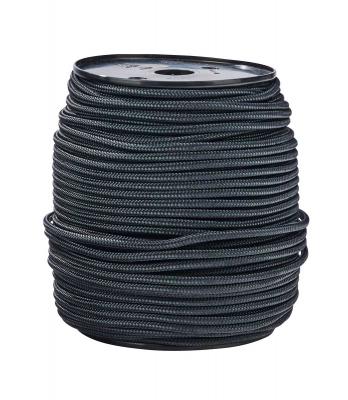 ASE784  
Rope, Ø 4mm, black, per meter
strong, pre-stretched polyester rope with inner core for professional rope-tuning systems keeps the tension of the head: tuning is rarely needed Netherlands